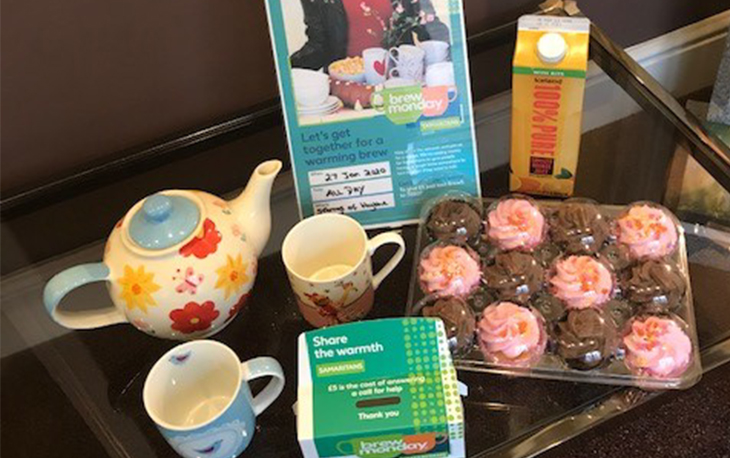 Funeral Arranger Wendy Heathfield organised a coffee morning with a difference in aid of the Samaritans.'Brew Monday' took place on Monday 28th January and was an opportunity for people to open up over a cup of tea and a slice of cake.
Wendy said: 'The need to look after our mental health is important. As a former Samaritans volunteer I can appreciate this even more so.'
Wendy wanted to create a safe space for people to feel comfortable enough to relax and connect over the classic British beverage. An informal gathering of like-minded people opening up about their own worries, and you realise you are not alone in your feelings.
The Samaritans supplied some helpful leaflets on how to get someone to open up.
To find out more about Blue Mondays contact Wendy on 01303 264 400.